Except when dealing with very large quantities, it is difficult for Dancing Giant Sales to offer ammunition for sale at competitive prices. Big-box stores or online retailers will usually be the most affordable options, but for orders around $600 or above, I may be able to provide modest savings for local customers.

Occasionally, however, I will score a great deal that doesnít involve buying tens of thousands of rounds at a time, and when that happens, Iíll pass the savings along here. Additionally, I will try to have a few of the major calibers available as a convenience for my customers.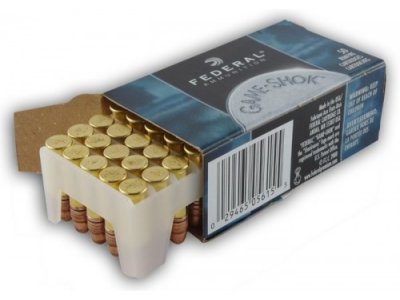 DGS canít usually provide competitively priced ammunition,
but when I can, you will find the available stock listed here.


If you donít see the ammunition you need currently in stock, please e-mail me for estimates on bulk orders or consult the recommended retailer links for more modest requirements. These are retailers I use myself and/or who provide some the most competitive prices or the most innovative products.

Ammunition in Stock
CCI .22 LR 36gr CPHP
0031 100 rds.

$7.41

Federal .22 LR 38gr CPHP
712 500 rds.

$32.44

Federal .223 Rem. 77gr BTHP
GM223M3 20 rds.

$17.61

Wolf .223 Rem. 55gr FMJ
G22355FMJ 20 rds.

$8.34
Fed. .30-06 Sprg. 168gr BTHP
G3006M 20 rds.

$23.17

Federal .38 spec. 130gr FMJ
AE38K 50 rds.

$18.54

Federal .45 Colt 225gr JSP
WMAE45LC 50 rds.

$27.80

Magtech .45 Colt 250gr LFP
45D 50 rds.

$27.80

Federal 9◊19mm 124gr TMJ
AE9N1 50 rds.

$13.90

Federal 9◊19mm 147gr JHP
P9HST2 50 rds.

$23.17

Quantities vary. Please inquire via e-mail if you would like to make a purchase. Local sales only.

Recommended Retailers