Except when dealing with very large quantities, it is difficult for Dancing Giant Sales to offer ammunition at competitive prices. Big-box stores or online retailers will usually be the most affordable options.

Occasionally, however, I will score a great deal that doesnít involve buying tens of thousands of rounds at a time, and when that happens, Iíll pass the savings along here. Additionally, I will try to have a few of the major calibers available as a convenience for my customers.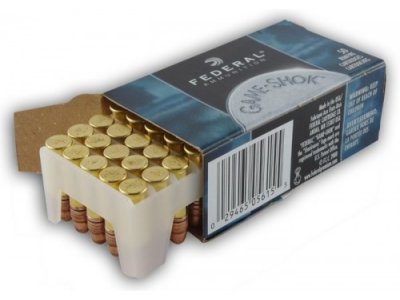 DGS canít usually provide competitively priced ammunition,
but when I can, you will find the available stock listed here.


If and when market conditions return to normal, please email me for estimates on bulk orders or consult the recommended retailer links for more modest requirements. These are retailers I use myself and/or who provide some the most competitive prices or the most innovative products.

Ammunition in Stock
Fed. .30-06 Sprg. 168gr BTHP
GM3006M 20 rds.

$23.15

Herters .32 ACP 73gr FMJ
HRT32A 50 rds.ͨ

$25.00

PMC .32 ACP 62gr JHP
32B 50 rds.ͨ

$20.00

Winchester .32 ACP 60gr JHP
X32ASHP 50 rds.ͨ

$30.00

Misc. .41 Rem. Magnum
Reloaded 50 rds.ͨ

$30.00

S&B 9◊19mm 124gr FMJ
SB9B 50 rds.ͨ

$35.00

Quantities vary. Please inquire via email if you would like to make a purchase. Local sales only.

Recommended Retailers