Smith & Wesson m686 Plus
double-action revolver

.357 magnum

7.5" overall

34.1 oz. empty

$645.00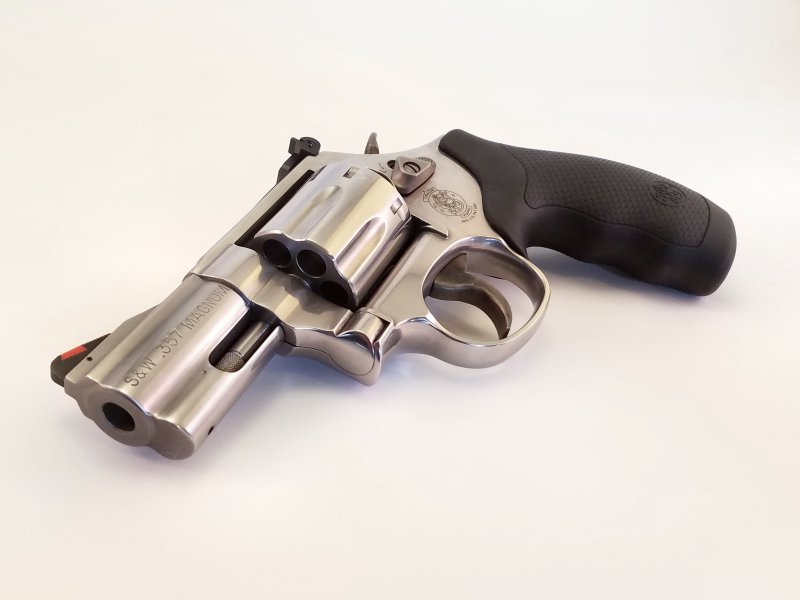 Smith & Wesson L-frame revolvers are built to suit the demands of some of the most serious firearms enthusiasts. They have strong, durable frames and barrels built for regular use of magnum cartridges. Short-barreled versions are ideal for civilians or off-duty police officers who want heavy-duty performance in a concealable package.


Chambered for seven rounds of .357 magnum, the 164192 variation of the m686 is a medium-framed, double-action revolver in satin stainless steel. It features a 2.5-inch barrel, an adjustable rear sight paired with an interchangeable front ramp, and rubber grips. This model also includes Smith & Wesson's internal locking system.