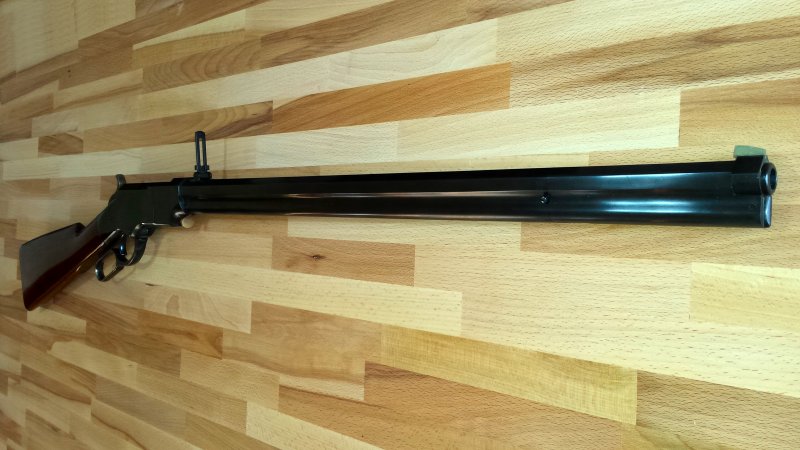 The m1860 Henry rifle is an icon of both the American West and firearms history. Designed by Benjamin Tyler Henry and manufactured by Oliver Winchester's New Haven Arms Company, the m1860 was one of the first commercially successful repeating rifles and the direct ancestor of the lever-action designs that remain popular to this day.

This steel-framed reproduction was produced by Uberti in Italy. Chambered for .45 Colt, the rifle has a 24.5-inch octagonal barrel, a 13-round tubular magazine, and a ladder-style sight. The overall finish is standard bluing with case coloring on the lever and hammer.




Hickok45 shoots the brass-framed Uberti m1860 Henry.


This rifle is in new, unfired condition, but it is old stock and has the expected handling marks. Accordingly, it is priced well below the manufacturer's suggested retail price of $1,460.